Data Methodology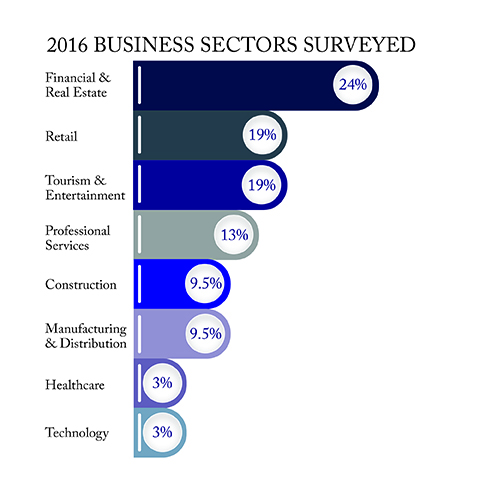 Following the interview process, staff compiled and analyzed survey data for major themes, issues, and priorities identified by respondents in order to develop strategies with community partners to support business development and retention efforts.
As shown in Figure 1, BREP survey respondents came from a range of sectors. Sub-sectors were grouped with major sectors to allow for clearer, comprehensive delivery of study results. Nearly 40% of surveyed businesses are in the Finance, Real Estate & Legal (FIREL) sector and include banking, insurance, investment finance, legal, non-bank finance, and real estate businesses.
With an insufficient sample size separately, hospitality services data was organized with results in the Tourism and Entertainment sector, a sector creating access to amenities and improving community quality of life. Professional Services covered a broad range of businesses from equipment repair to home maintenance and mortuary services.