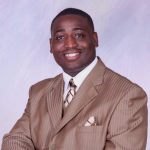 The Development Authority of the City of Milledgeville & Baldwin County (DAMBC) announces board member, Quentin T. Howell, has successfully completed Development Authority Training provided by the University of Georgia's Carl Vinson Institute of Government.
Participants in the day-long basic training course learned about their responsibilities as members of development authority boards and the role development authorities serve in the local economic development process. Topics covered include legal issues, ethics, conflicts of interest, and open records/open meetings requirements.
In addition, participants learned the basics of financing development authority operations, incentives, and bonds. The class addressed strategic planning in community development, project development and management, and emerging issues affecting development authorities.
"Development authorities are a key resource in every community's economic development toolkit, and our training provides board members with vital knowledge to help them implement successful development plans," said course instructor Jennifer Nelson, who coordinates the institute's training programs for development authority board members, economic development professionals and elected officials.
In a statement, Institute of Government Director Laura Meadows said, "These programs strengthen community leaders' practical knowledge for implementing effective economic development projects. The better they understand their roles, the more impact they can have on their community's growth and development."